Support Our Education Fund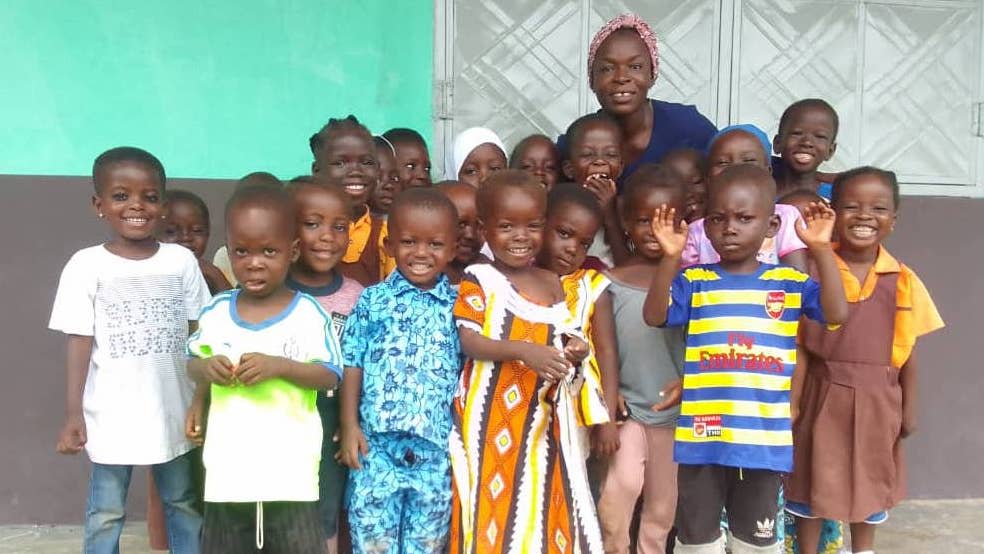 Support education and celebrate hope!
$675
raised by 5 people
$1,000 goal
Your donation to Engage Globally's Education Fund will support the education of 500 children between the ages of 3 and 11 in rural Ghana. Many of these students, like those pictured above, are attending the just opened Tahama Learning Center. Tahama means hope in the local language and this year we are Celebrating Tahama! 
Our community learning centers provide students with a daily lunch to increase nutrition, school uniforms, environmental education through gardening and tree planting, and soccer teams. Other programs include youth scholarships, vocational training, environmental education and training for women farmers. All of our programs are designed and implemented by our local community partners with a focus on long-term sustainability and gender equality. 
Our Board will match $8,000 in donations to the Education Fund! A $25 donation will enable a child to attend school for a month with a daily lunch to reduce malnutrition, school supplies, and a school uniform. $300 educates a child for a year. 
For more information about our work, please visit www.engageglobally.org. And, if you prefer to donate offline, you can mail a check to 257 Haywood Rd. Unit 201, Asheville NC 28806. Thank you for your support! 
Instagram