Healing Victims of Violent Crime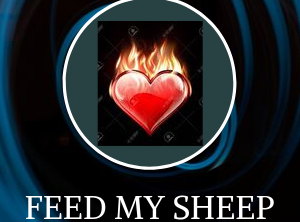 We Help Homeless, Hungry, and Hurting People find Shelter, Food, and Love. Help Us Help Them...
$25
raised by 1 people
$10,000 goal
I am Ms. Aasia Gale Stormm, CEO of Feed My Sheep Outreach Inc. My life's work is built around my desire to help those who need my help. I lived my youth needing to believe someone cared when no one seemed to. That is a miserable way to live when you are already suffering. Now I get my joy watching hurting, lonely, helpless, and lost people smile because of something I did for or with them. I find it invigorating, and I hope your reason for reading this page is that you feel the same, because there is nothing quite as beautiful as a Cheerful Giver.
Here at Feed My Sheep Outreach, we work to serve those who struggle harshly. We insist on lightening their burdens. After having served a few hundred thousand meals to struggling people, we are diversifying our outreach to focus on identifying Families of Murdered Loved ones who find themselves on hard times after tragedy. We will deliver amazing baskets, meals, and so much more.
We are structuring how we serve a hurting, struggling people who have experienced the unthinkable, to not only give them a meal or a handout but to raise their esteem and joy as we serve them, so we are partnering with several professionals, such as Barbers, Beauty Schools and salons, esteem coaches, life coaches, and more. We have tested this methodology and find that nothing works quite as magically as this way does. Please visit our website at www.stormmisabrewing.com to watch our progress.
Thank You for Supporting Our Cause💜
Ms. Aasia Gale Stormm, CEO of Feed My Sheep Outreach, Inc.