ISOO Africa: Building Retinoblastoma Care and Hope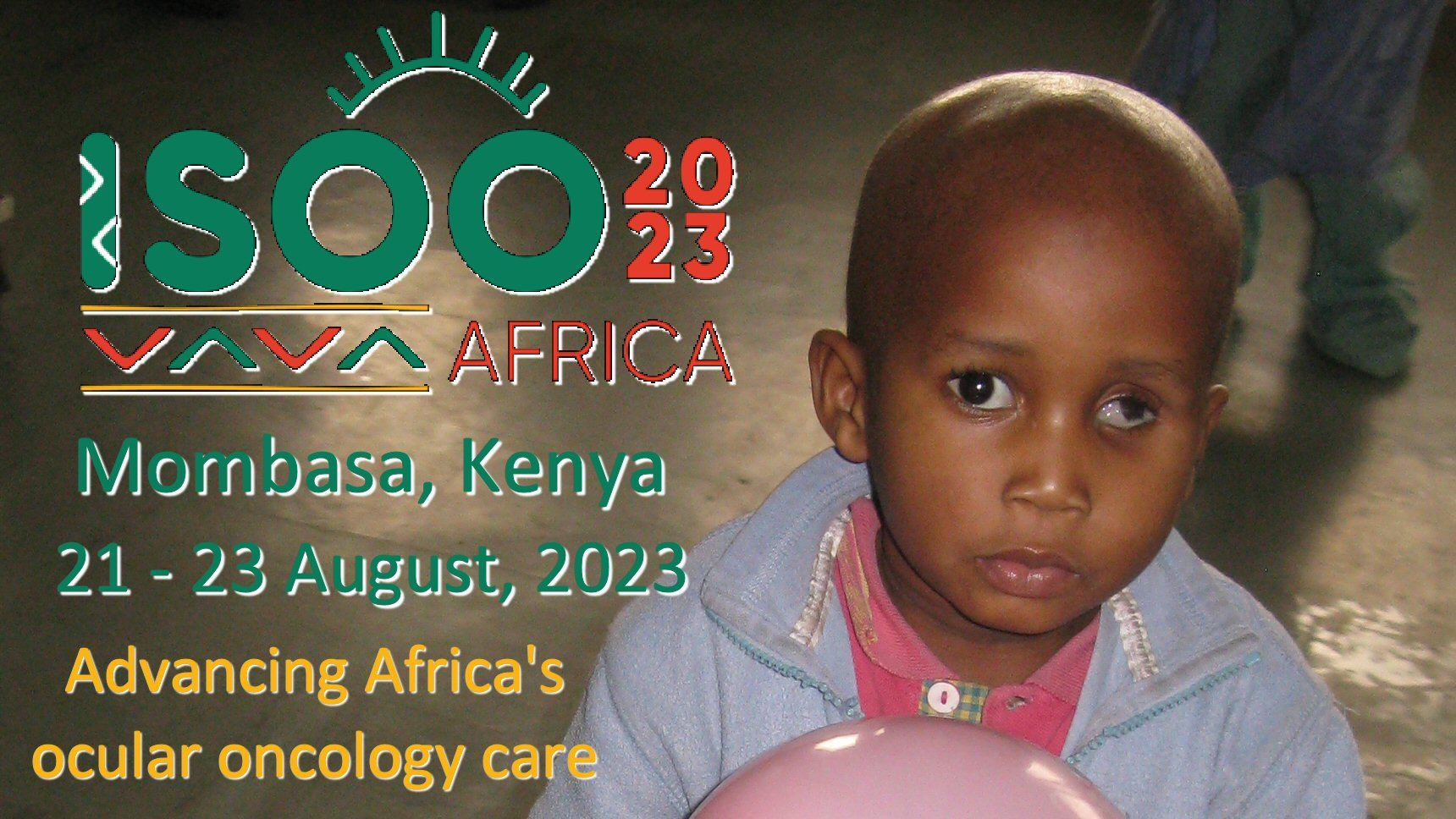 Help us support leading childhood eye cancer specialists to improve life-saving care in Africa.
$1,175
raised by 5 people
$5,000 goal
Every child should have the best chance to overcome eye cancer.
With Your Help, Retinoblastoma in Africa Can Be Cured!
Imagine a baby with eye cancer, their family unaware of the early warning signs.  This precious child is finally diagnosed, but specialist care is far away – perhaps not even in their country.  Many challenges prevent or severely delay the child's treatment, and push the family deeper into poverty.  Without support, they abandon therapy, and the once curable child dies in terrible pain.
Now imagine a future where this family can access the medical and supportive care they need, in their own country, in time to save the child's life – maybe even sight.  This is already happening in some African countries, and it's the future we want for all children and families across the continent.
We need your help to make this a reality.
Retinoblastoma is an aggressive eye cancer that usually forms before two years old.  More than 96% of children are cured in developed countries, but it remains a death sentence for most children in Africa.
You have the power to help change this story forever!







The ISOO Africa 2023 Meeting
On August 21 – 23, the International Society of Ocular Oncology (ISOO) will host the first meeting of ISOO Africa. Medical professionals and advocates from across Africa and around the world will gather in Mombasa, Kenya to share knowledge and experience, and develop collaborations to advance patient care.  ISOO is working on a virtual option for attendees.
ISOO is a non-profit incorporated in Philadelphia, USA, with the mission to advance ocular oncology care worldwide.  Through scientific meetings and other activities, they:
Coordinate with general ophthalmology, general oncology, ophthalmic pathology, and allied sciences;
Encourage research;
Improve teaching and technical methods; and
Improve patient care.
ISOO Africa will take place immediately before the College of Ophthalmology of Eastern, Central and Southern Africa (COECSA) annual conference.  This is scheduled for August 23-25 at the same location.
Compared with other eye cancers, Africa has more children with retinoblastoma due to high birth rates and large populations.  Many are diagnosed late.  Advanced cancer is difficult to treat, with poor chance of saving the child's life.  Few countries have expertise and resources to save sight when the cancer is diagnosed early.  Abandoning therapy is the primary cause of treatment failure in curable children, and psychosocial supports that prevent abandonment are rare.
Retinoblastoma will therefore be the primary focus at ISOO Africa 2023.  Sessions will explore scientific collaborations, ocular pathology, early diagnosis, treatment, and psychosocial supports.  The program will include lectures from regional and international experts in eye cancer and patient care, case study reviews, and oral presentations from abstract submissions.
WE C Hope and ISOO
World Eye Cancer Hope is proud to support the first meeting of ISOO Africa.  Our story began in Kenya in 1946, when our founder's father, John, was diagnosed with bilateral retinoblastoma.  In 2004, Abby responded to an email from one desperate family in Botswana, leading to Rati's treatment in Canada, and the creation of WE C Hope in the UK and Canada.  Abby began to receive many requests for help from American families, and WE C Hope USA was founded in response.
We are delighted that retinoblastoma specialists from the USA, UK, and Canada are involved in planning this meeting alongside their African colleagues.  As a patient and family advocate, we highlighted the need to include psychosocial care in the program.  We are ready to join the conversation in Mombasa.
From Long Beach to Mombasa – sister cities raising hope
WE C Hope USA President and retinoblastoma survivor, Marissa D. Gonzalez, will travel to Mombasa from her home in Long Beach, California.  The cities have been twinned since 2007, and Marissa is delighted to serve as a Long Beach ambassador, learn more about Kenya, and strengthen ties, while helping to advance care for children with the cancer that has so profoundly shaped her own life.
Please Give Hope Today!
WE C Hope has partnered with ISOO Africa, spondoring $5,000.  We hope to double our gift to $10,000, and invite you to join in this goal.  As a community of survivors, families, friends, and advocates, we can stand with our friends in Africa, and give hope to thousands of children with retinoblastoma. 
Your donation will make a real difference across the continent.  With your support, ISOO can help save more children's lives, advance sight-saving care, reduce treatment abandonment, and create a brighter future for the whole family.
Please give generously today and be part of this life-saving, sight-saving global effort for Africa's retinoblastoma families.  Thank you so much!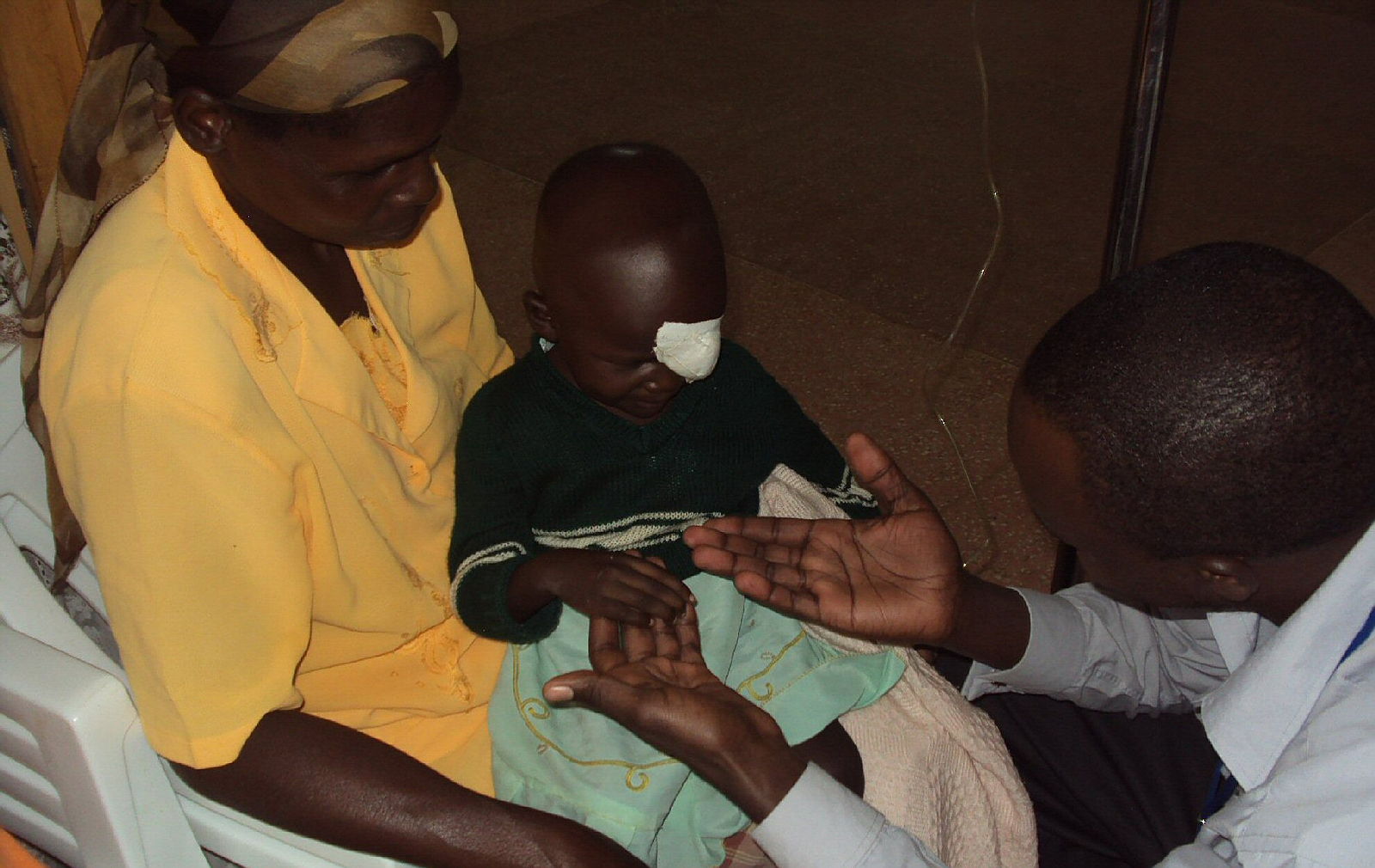 Child-friendly care