Museum Exhibitions Fundraiser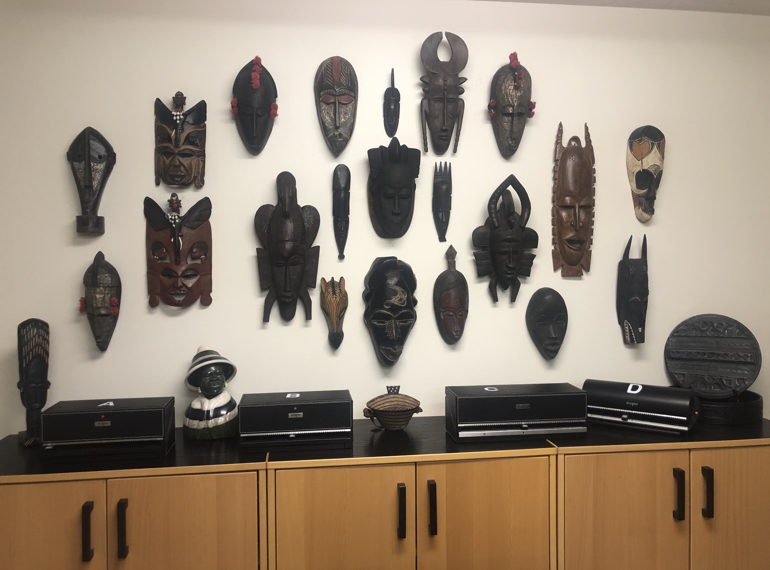 Please support our curatorial operating fund to bring exciting exhibitions and programs to AACS.
$1,575
raised by 16 people
$15,000 goal
Thank you!
We have experienced a wonderful year with support beyond this platform.  AACS appreciates all those who provided both monetary and in-kind support.  Happy Holidays and we hope to see you at the Museum in the new year!!!
The AACS Cultural Center and Museum has an exciting 2022-2024 fiscal year programming planned. Our first major art exhibition, since the pandemic, was showcased at our 30th-anniversary celebration; the work of Bettie Eubanks, a resident of Palm Coast, Florida who came to us from Martha's Vineyard.   "Our days are a constant infusion of information and expression ... art is the unique opportunity to decidedly infuse our souls with joy and possibility", says Eubanks.
It is fitting that AACS began January 2022, as hosts of a special exhibition celebrating the Smithsonian's National Museum of African American History and Culture with a commemorative poster exhibition entitled, "A Place for All People".  Based on the inaugural exhibitions of the NMAAHC, the posters highlighted the rich and diverse story of the African American experience.

In the summer of 2022 AACS hosted the Smithsonian Museum on Main Street Water/Ways Exhibition from July 9 - September 28, 2022.  Water/Ways offered an opportunity to explore water from both scientific and cultural perspectives through a variety of local community programs,  local artists and student exhibits, along with the Smithsonian's traveling exhibition.  AACS is honored to have been host to the final display in Florida of the Smithsonian Museum on Main Street Water/Ways exhibition at our facility.
The next exhibition, scheduled from December 2022 through March 2023 is "Bringing U.S. Together - Shirley Chisholm: A Catalyst for Change".  it will showcase the history of Shirley Chisholm, her struggles to have her voice heard in the political arena, and her determination to represent the underserved. Programming includes partnering with City Lites Inc. and various other non-profit organizations to bring you multiple activities during the exhibition -- a Walkathon, One-Woman Play, Keynote Panel and a project in partnership with students in the Flagler School System will culminate in a presentation.
The following is a list of exhibitions planned for our audiences at AACS  from April 2023 through February 2024.  
1. "Picturing Women Inventors Poster Exhibition", Women's History Month.  When we think of inventors, most think of Thomas Edison or Alexander Graham Bell. What about women inventors? Although they may not be as well known, women have always solved problems by inventing. The stories on these posters illustrate that the creativity of women inventors ranges across diverse backgrounds and interests throughout American history.
2. "Solidarity NOW! 1968 Poor Peoples' Campaign", explores one of the most important grassroots movements of the civil rights era: the Poor People's Campaign of 1968.
3. "Journey Stories" will tell the story of human struggles related to discrimination, survival,  and the human spirit inspired by the force/need/desire to move.  It will show how the movement of people throughout the USA, over time, has affected our nation and the world.
4. "Black Woodstock during an era of hitmakers". The power of religion, music and civil rights. Programming will include an airing of the film A Summer of Soul, music, spoken word, and other relevant programming.
5.  ¡Pleibol! In the Barrios and the Big Leagues / Nov 25, 2023 - Feb 25, 2024, baseball has been a crucial social and cultural force in communities of color.
Other potential exhibitions are:  
1. Men of Change: Power.Triumph.Truth. "serves as a metaphor for the thousands of significant African American men who are rendered invisible by a society that does not quite know how to see them"
2. Billie Holiday at Sugar Hill / TBD "Enter the public and private worlds of Billie Holiday through the poignant, beautiful photographs of Jerry Dantzic". 
AACS will also support the work of local artists, who will be featured in smaller exhibitions. 
 Donations and grants will be vital in bringing our organization's offerings back in a big way.  AACS will partner with other organizations to highlight the rich and vibrant art, history and cultural offerings.  Your donation will support the arts and humanities important role in our community and ensure the stability and relevance of AACS.  We have survived through the support of our community and its volunteers.  We continued to provide programs virtually.  We are relying on community support to help us make our cultural center and museum exhibitions, programs and events accessible to everyone both online and in-house. Our facility, art, artifacts, media collections, and programs benefit from your donation big or small. Please give to the curatorial operating fund today.  Thank you for your generous support.