Sponsor Internally Displaced Children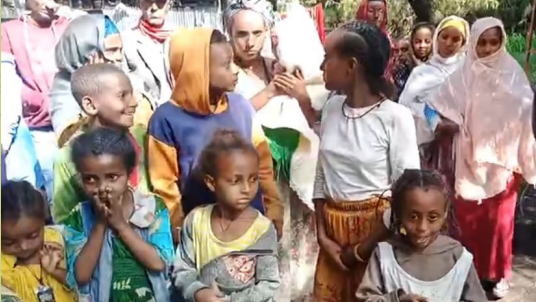 Millions are internally displaced due to the war and ongoing ethnic-based violence against Amharas.
$17,159
raised by 32 people
There have been recurring massacres and sustained attacks in the West Wollega zone of the Oromia region for the past three years, targeting ethnic Amhara communities who have lived in the area for generations.  These internally displaced people were once agriculturalists, farming and feeding the nation.  Due to subsequent massacres, they're now struggling with necessities such as food, shelter, and access to medicines.  Many IDPs are facing compounding issues, with limited access to essential services, access to documentation, and restrictions on their freedom of movement.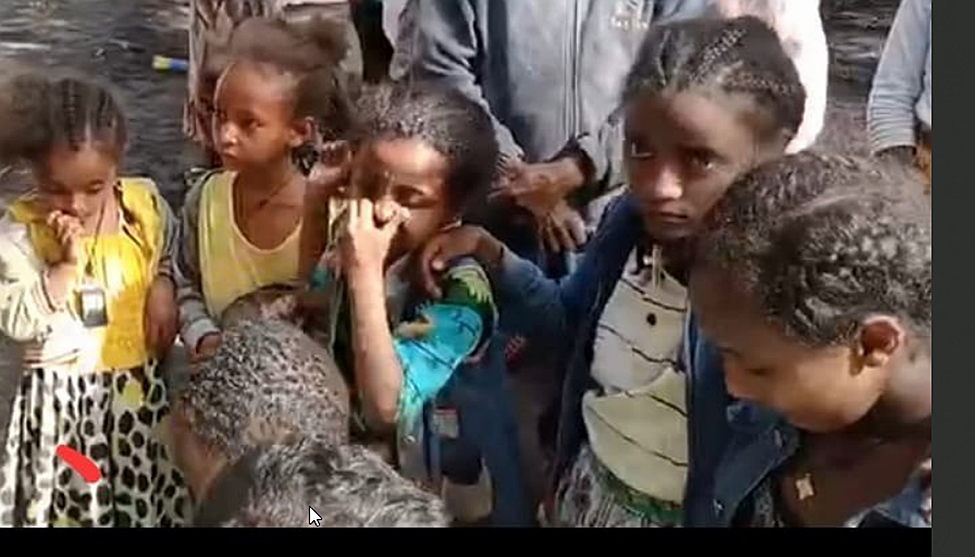 Children who managed to escape genocidal massacres are compelled to seek refuge in IDP camps scattered throughout the Amhara region with no prospects of returning home.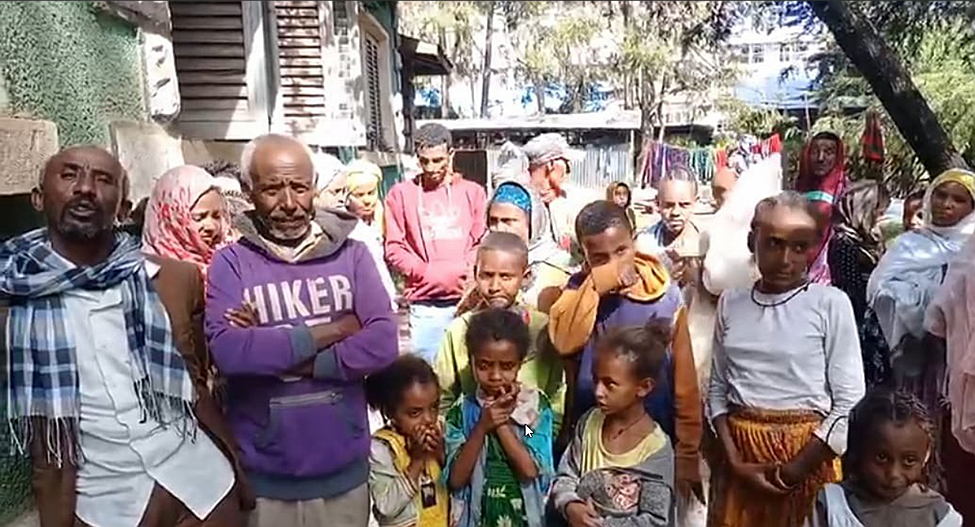 The United Nations Office for the Coordination of Humanitarian Affairs (OCHA) disclosed in its July 22, 2022 report: "The overall humanitarian situation in Ethiopia significantly deteriorated in 2022," citing the ongoing conflicts and the prolonged drought in some places.  The report says more than 29 million people are estimated to need humanitarian assistance and protection in 2022, nearly three-quarters of the number being women and children.  They are suffering in severe human conditions with no end in sight.
Sponsor Internally Displaced Children Program –
•     Program is 100% sponsor or donor-supported; 100% of every dollar goes to the children.
•    Suggested sponsorship level: $25-$30/month.
•    Individual monthly contribution is combined with those of other sponsors/donors and wired as one payment batch per month/location. 
•     Fund is transferred to our partner organizations in Ethiopia to be deposited to guardians' accounts. 
•   Sponsors receive a profile of the child they are sponsoring and guardian contact information.
•    Sponsors are encouraged to contact the family to verify how their sponsorship makes a difference and build a relationship with the sponsored child.
Would you like to make a difference in the lives of vulnerable children and fight poverty? By joining our program, you can make a charitable contribution and provide opportunities for children to have a better future. Your participation can help rescue thousands of children in need. Join us on this mission today.
Donation Options: 
1.  Wonfel: Sponsor Internally Displaced Children| Mightycause
2.  PayPal: https://www.wonfel.org/
3.  Wonfel Venmo: info@wonfel.org                                      
4.  Wonfel Zelle t: info@wonfel.org
5.  Bank Deposit: US Bank Acct:157517891667, Routing No.:12112