Help Media Arts Center San Diego today!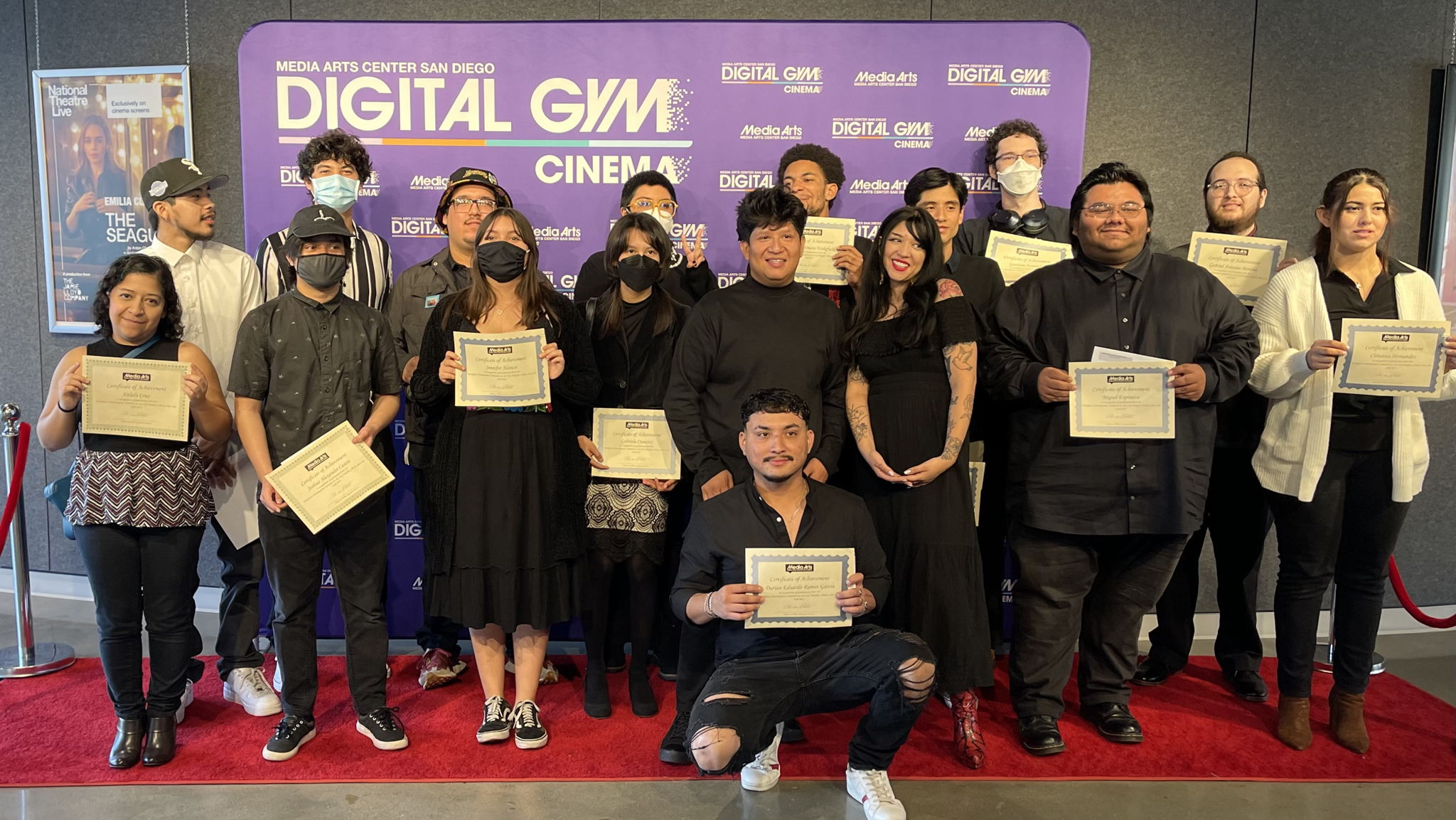 Now more than ever, our non-profit needs your support!
$15,752
raised by 82 people
$20,000 goal
Dear Supporter:
Although we continue to feel the on-going and long-lasting effects of the pandemic; thanks to individuals such as yourself, 2022 has once again been an incredible year for our non-profit organization.
2022 Highlights:

**We opened our new Digital Gym CINEMA in downtown San Diego in partnership with U.C. San Diego. See photos of our movie screenings and youth education programs in action at the new space - https://www.flickr.com/photos/macsd/

**MACSD continues its partnership with the City of San Diego Library with our Workforce Readiness Partnership trainings at the City Heights Library. Photos here - https://www.flickr.com/photos/macsd/albums/72177720303750994

**MACSD held its 29th San Diego Latino Film Festival back in March 2022; and we're eagerly preparing for our 30th Anniversary March 9-19, 2023 at AMC Mission Valley and at our new downtown Digital Gym CINEMA.
As we close this year out, we ask for your continued support and a donation in order to help us continue all of the above important community work.

Your gift and generosity will help MACSD continue to offer exciting film events such as the annual San Diego Latino Film Festival; youth media classes for all ages, community-based storytelling initiatives, and independent film screenings.
Donate here – https://www.mightycause.com/story/Macsd or donate via PayPal, by donating to: programs@mediaartscenter.org
Your gift is fully tax-deductible. Please check with your financial professional for details. Media Arts Center San Diego is a 501(c)(3) nonprofit organization.
We thank you for your support, and we look forward to seeing you in 2023! Please don't hesitate to contact us if you have any questions. My contact info: 619.230.1938 x 101 or ethan@mediaartscenter.org
Sincerely,
Ethan van Thillo
Executive Director / Founder
ABOUT MEDIA ARTS CENTER SAN DIEGO
Mission: Since 1994, providing new media tools and channels to create equitable and engaged communities where underserved voices are heard. Vision: Changing lives and perspectives through media arts. Purpose: Media Arts Center San Diego (MACSD) is a 501(c)3 nonprofit organization that promotes access to media arts in marginalized communities and supports the professional development of media artists through outreach education. MACSD endorses the involvement of diverse voices in media arts, the portrayal of accurate images of these communities by mainstream media and promotes community access to and use of media technology.