Media Arts Center Needs Your Support!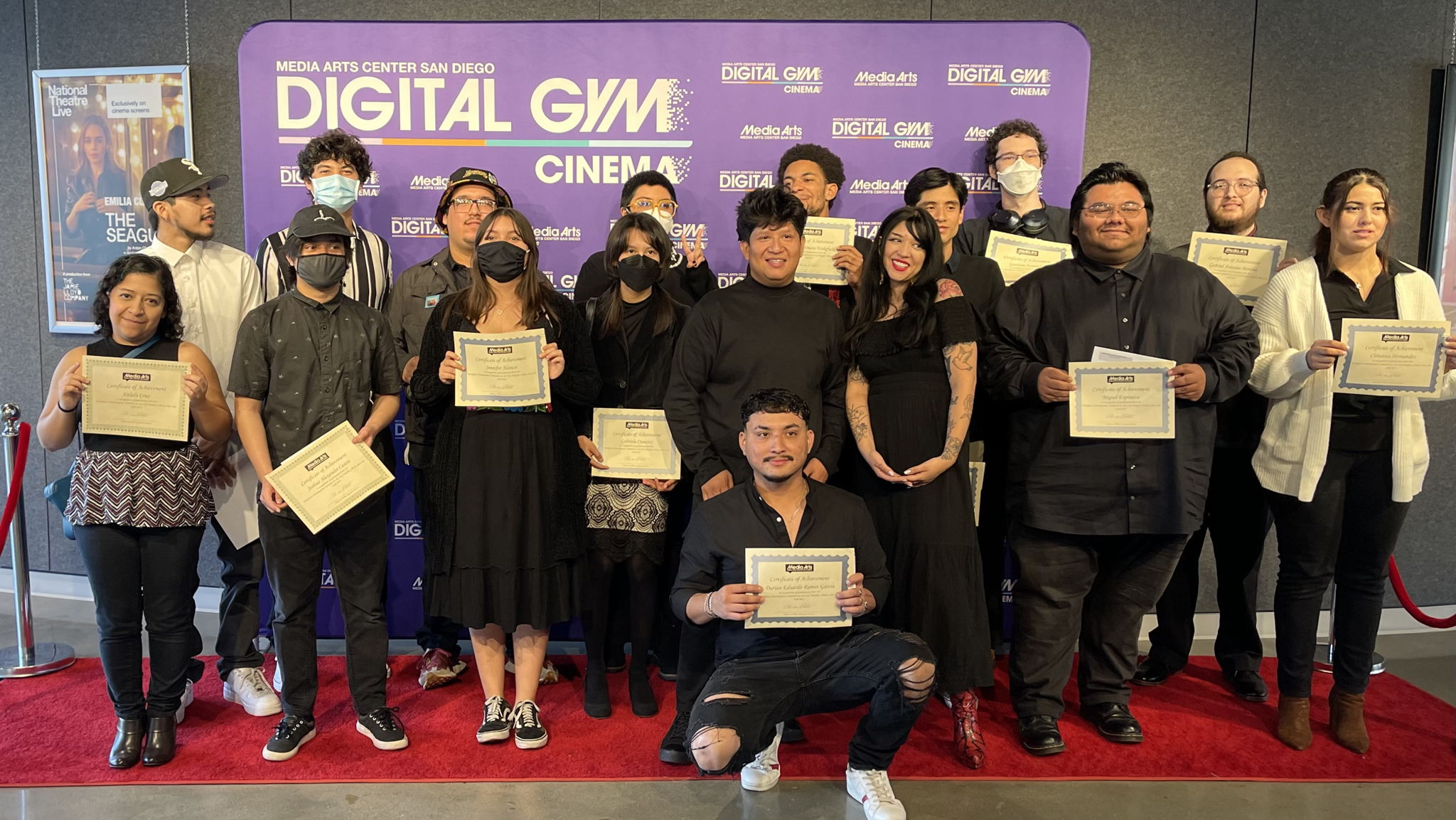 Now more than ever, our non-profit needs your support!
$17,602
raised by 88 people
$20,000 goal
Dear Supporter:
Media Arts Center San Diego is proud of all of its accomplishments in 2023! Our non-profit remained true to its vision of changing lives and perspectives through media arts by providing tools of cinematic self-expression to under-recognized artists throughout San Diego! Our three core departments - Exhibitions, Education, and Community Production - launched new and exciting programs while remaining committed to the importance of community representation and resilience. We truly believe in film's power to be used as an instrument for social change and we remain committed to both teaching about film through production, exhibition, and hands-on media making initiatives. 
Despite the success of our programs, we still need your support to achieve all of the goals we have set for ourselves in 2024. We hope to reach even more individuals through our various programs and we need YOU to be a part of our mission! Your generous donation will go towards offsetting operational, administrative, and programmatic fees that are oftentimes prohibitive. Your donation will also help us continue offering scholarships for students who need them the most. 
Please review our many accomplishments of 2023, and join us in looking forward to an exciting 2024 full of transformative experiences:
2023 Highlights:
* Our Exhibitions Department produced the 30th edition of the San Diego Latino Film Festival. The festival's longevity is now more vital than ever as a recent study published by USC's Annenberg Inclusion Initiative showed that representation of Latinos in front of and behind the camera has not improved in 16 years! Our annual festival is a platform that shows that Latino perspectives and voices deserve to be seen, despite Hollywood's reluctance to highlight our experiences. The San Diego Latino Film Festival returns March 14-24, 2024. Considering donating today to advocate for Latino voices on-screen! 
The Exhibitions Department also manages downtown San Diego's only movie theater, and San Diego's last independent cinema, the Digital Gym Cinema! The exhibition of world cinema and the preservation of the filmgoing experience are alive and well at our one-of-a-kind movie theater!
Click below for a recap of this year's San Diego Latino Film Festival:
***
* The Educations Department had its most successful year, with record attendance for our Youth Media and Tech Camps over the summer. Our partnerships with Migrant Education and Second Chance continued to thrive as well. We look forward to continuing our work with the City Heights Library's IDEALAB on our Work Development Initiative. With a focus on mental health services and workforce training, the Educations Department is ready for a stellar 2024. With programs in City Heights, East Village, Vista, Fallbrook, North Park, and Otay Mesa, the Education Team's footprint continues to grow as countless lives are improved through the art of filmmaking!
Click the image  below for a look at all of the amazing videos our youth filmmakers created in 2023:
***
* Our Community Production Department continues to create dynamic, creative, and engaging client videos for some of San Diego's most significant community groups! Our Production Team is committed to creating commercials and video-work with care and the utmost respect for their clients' visions!
***
Now that we've shared some of our highlights from 2023, consider making 2024 a banner year for the Media Arts Center San Diego by making a donation!
Donate here, on this page, or via PayPal, by donating to: programs@mediaartscenter.org 
Your gift is fully tax-deductible. Please check with your financial professional for details. Media Arts Center San Diego is a 501(c)(3) nonprofit organization.
We thank you for your support, and we look forward to seeing you in 2024! Please don't hesitate to contact us at ethan@mediaartscenter.org.
ABOUT MEDIA ARTS CENTER SAN DIEGO 
Mission: Since 1994, providing new media tools and channels to create equitable and engaged communities where underserved voices are heard. Vision: Changing lives and perspectives through media arts. 
Sincerely,
Ethan van Thillo
Executive Director / Founder