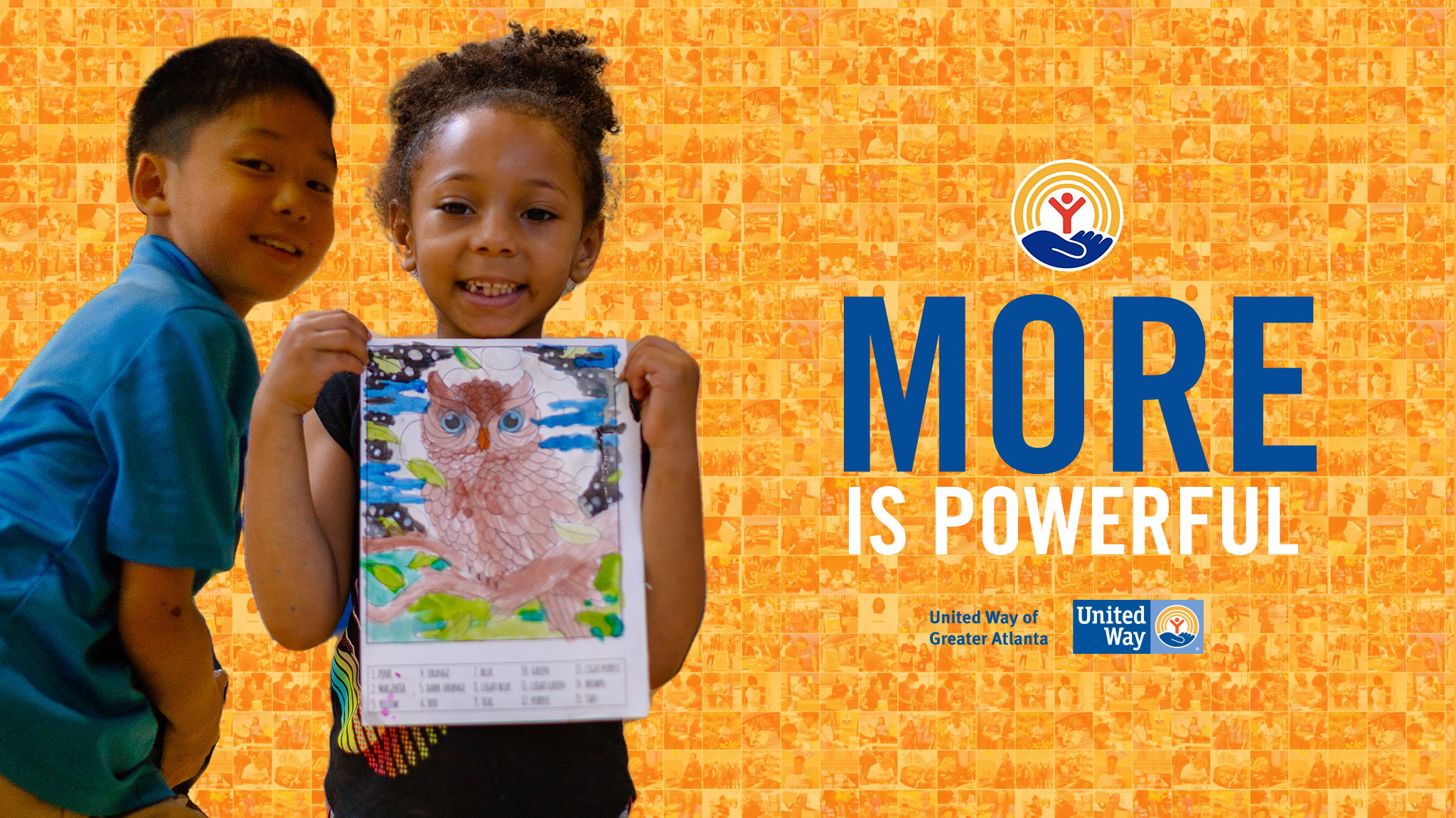 We all have power to change our communities. And united, that power goes further.
We're Greater in Number.
United, we have MORE power to improve child and community well-being across Greater Atlanta. It doesn't take much to make a difference:
$20/week, the cost of a gym membership, provides a child with healthy food to address weekend hunger.
$15/week, the cost of a movie ticket, provides a scholarship for one child with special needs to attend high-quality childcare.
$10/week, the cost of a lunch outing, provides three young people with SAT exam prep.
$5/week, the cost of a latte, provides six weeks of support for a veteran experiencing homelessness to get off the streets and into transitional housing.