Justice & Access: Moving Forward Post-Dobbs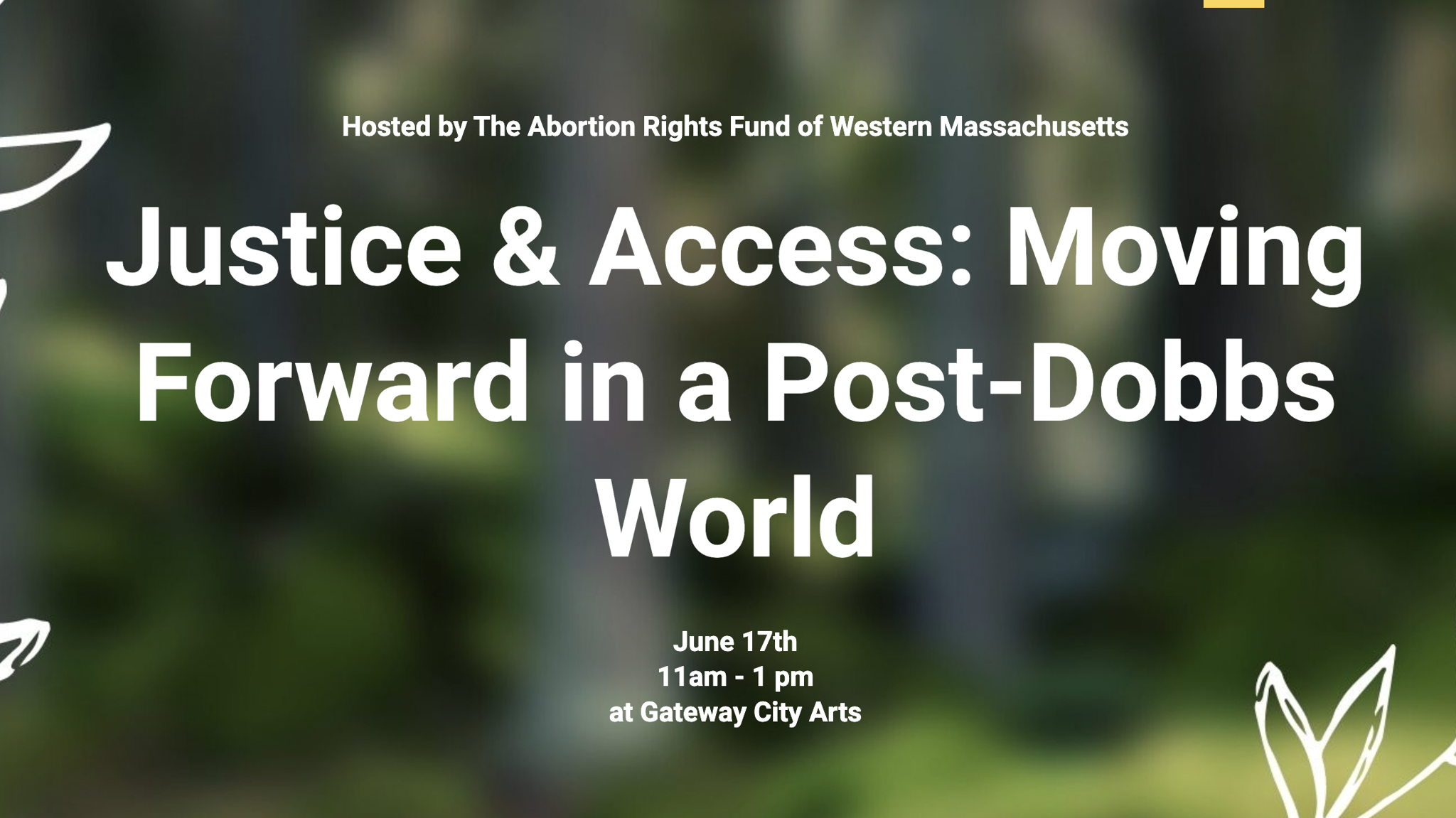 The Abortion Rights Fund of Western Massachusetts invites you to join us for our summer event!
$7,810
raised by 56 people
We have traditionally celebrated the 1973 Supreme Court decision with our annual "Roe event." This year, of course, we cannot celebrate that Roe stands. Yet we will once again gather to uplift abortion access and the right to bodily autonomy. In fact, it's more important than ever that we come together for this cause.Our event this year will focus on assessing where we – as a nation, as a state – stand in the abortion fight post-Dobbs and how we in Western Massachusetts can support abortion seekers in states with greater restrictions. With the abortion landscape changing so much every day, and frequently in frightening ways, we want to come together in solidarity and to leave ready to take action.
A panel of youth leaders in the field of reproductive justice will discuss the status of abortion rights in our region and in our nation, and how we in Massachusetts can support those in states facing increasingly restricted access.  
Please join us as we move into our next chapter as an organization, and continue showing your support for abortion access and rights.