School Supply Drive for kids in Ukraine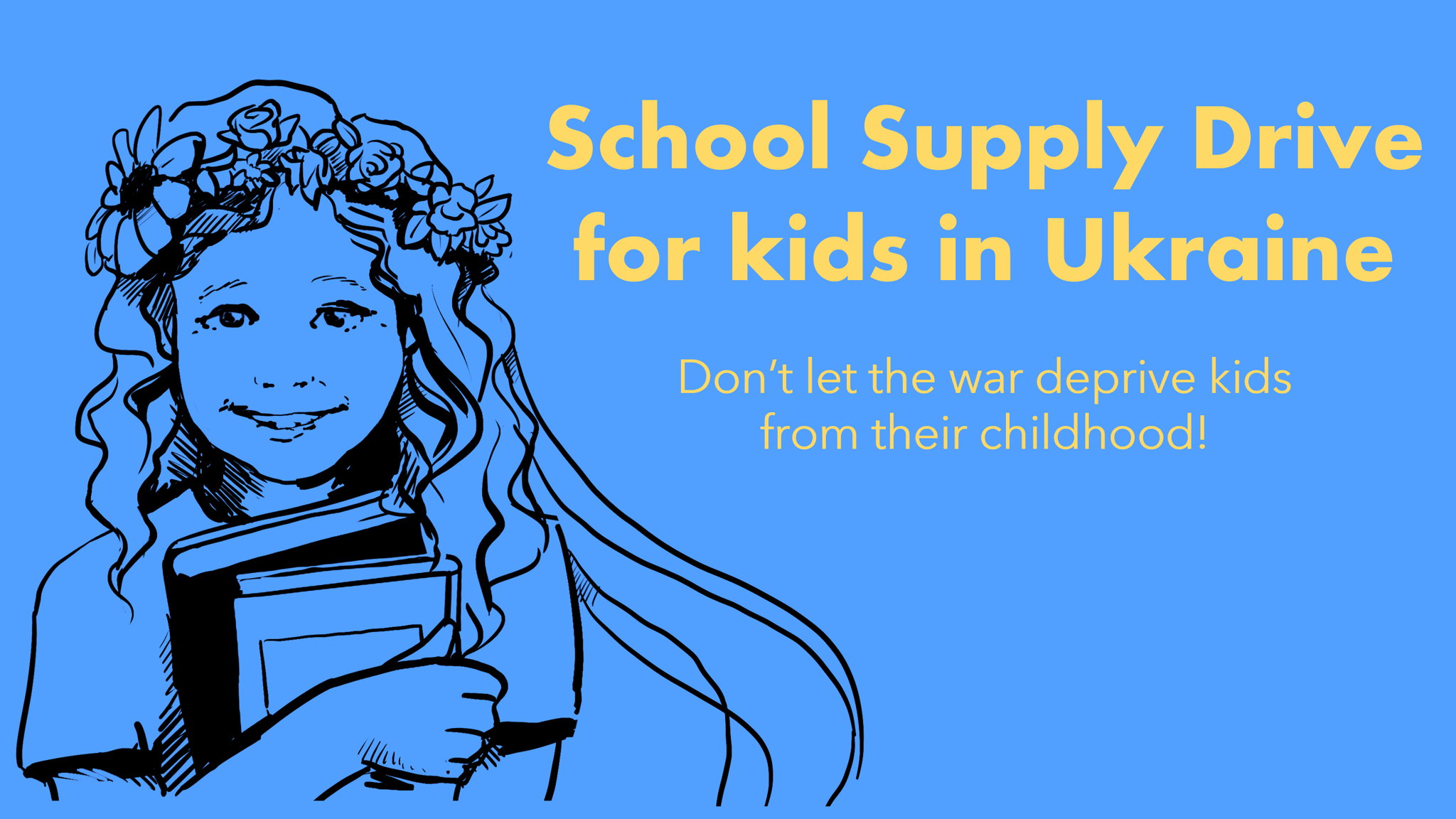 Help provide kids in Ukraine's frontline regions with back-to-school supplies!
$3,635
raised by 26 people
$4,200 goal
Help Scholars for Ukraine to deliver essential school supplies to kids in Kharkiv and Kharkiv Region!
Back-to-school season is hard for everybody, but it is especially hard for those who live in the areas of active military conflicts, struggling to provide their kids with food and shelter. The Ukrainian city of Kharkiv and Kharkiv Region are severely affected by the war. Basic infrastructure is disrupted and many families are pushed towards poverty.
This upcoming academic year is going to be very far from "business as usual" in Kharkiv, and we are launching this School Supply Drive to provide some relief for parents and kids. Our goal is to raise funds to purchase and distribute school supplies for kids of Kharkiv and Kharkiv Region. With your help, we will fill these kits with quality notebooks, pens and pencils, folders, construction paper, watercolor paints, modeling clay, colored pencils, markers, and more. The full list of supplies, as well as some examples of the supplies, are available at the bottom of this page.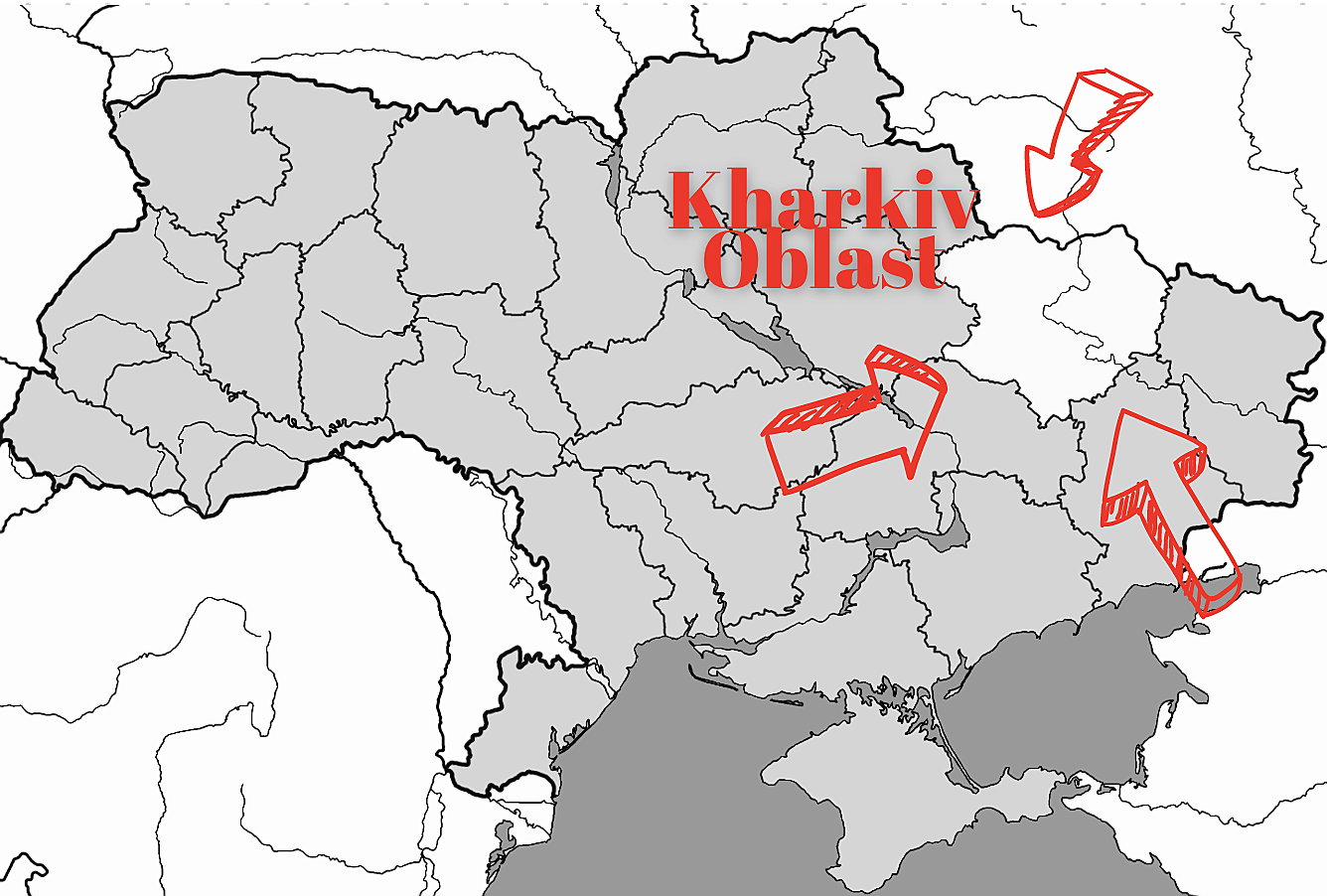 Why do we organize the School Supply Drive for kids in Kharkiv and Kharkiv Region?
As scholars, we believe that education is essential to building a better future. We hope that new school supplies will motivate rising scholars of Kharkiv to explore and create. That is to engage in activities that are so normal for all kids but are not as readily available to children of Ukraine as they should be.
How will schools operate in Kharkiv this academic year?
Due to safety considerations and disruption of Kharkiv infrastructure, schools will resume their operations in online format this academic year.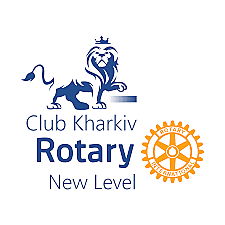 How are school supplies delivered to kids in Ukraine?
For this initiative, we partnered with Rotary Club Kharkiv "New Level." Rotary Club is a volunteer organization based in Kharkiv and they have been delivering food, medical supplies, and other essentials to the people of Kharkiv and the Kharkiv Region from the very beginning of the war. You can learn more about the Rotary Club and what they do on their Facebook page https://www.facebook.com/rotary.club.new.level/.
Rotary Club is responsible for purchasing, assembling and delivering the back-to-school kits directly to the kids' doorsteps.
How are donations used?
All donations raised through this page go to Rotary Club Kharkiv "New Level" - 100% of donations goes towards purchasing, assembling and distributing school supplies to kids in Kharkiv and Kharkiv Region.
What is our goal?
Update: Goal increase! New goal: 140 back-to-school-kits equivalent to $4200!
Our preliminary goal is to support the beginning of the school year for 100 kids in Kharkiv and the Kharkiv Region. The estimated cost of one school supply set is $30, which translates into our starting monetary goal of $3000. This will be enough to cover the purchase of school supplies, assembling individual kits, and direct delivery of supplies to 100 kids.
Rotary Club, however, reports that they can reach as many as 3000 kids in need. All donations above our initial goal will go towards the purchase and distribution of additional supplies. Supplies for first graders will be prioritized.
Who are we?
We are Scholars for Ukraine, an initiative co-organized by Ukrainian and Russian students in the US. Our goal is to promote awareness about the crisis in Ukraine in the academic community and raise funds for small volunteer organizations operating in some of the most devastated parts of the country.
To learn more about our efforts, visit our organization page on Mightycause https://www.mightycause.com/organization/Scholars-For-Ukraine
Follow us on Facebook https://www.facebook.com/scholarsforukraine/
and Instagram https://www.instagram.com/scholars_for_ukraine/
If you have any questions, do not hesitate to reach out to us via social media or email scholarsforukraine@gmail.com