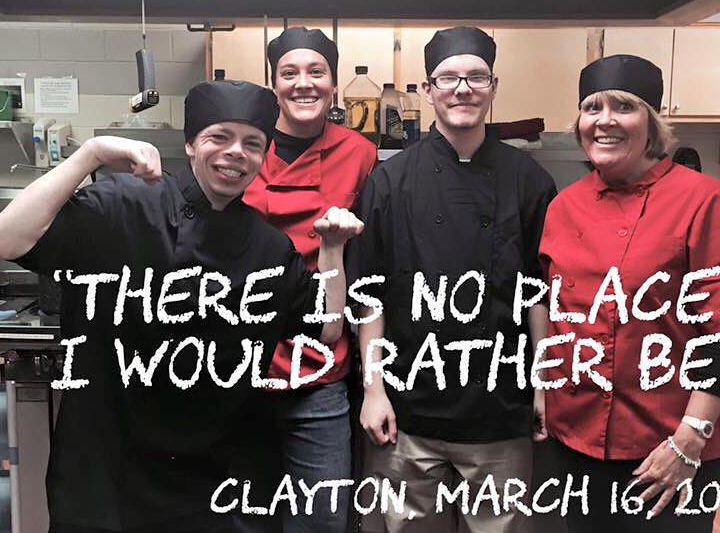 The mission of Torch 180 is to train & employ people with disabilities, helping them learn transferable skills in the food service industry.
$6,179
raised by 24 people
$18,000 goal
Torch 180 Summer 2017 Class Graduates
Update posted 5 years ago
This summer we worked with four more amazing students, all of whom blew us away with their talents and personalities. Each student easily passed his/her ServSafe certification as well as 80 hours of hands-on culinary training and a comprehensive soft skills training. Two students are currently employed, one is his senior year of high school and one in the process of moving to a new city.

At graduation, the students prepared a menu of shredded chicken, three homemade bbq sauces, garlic cheese bread, kale salad with blueberries, strawberries, and feta, as well as mini cheesecakes. One guest raved, "This is the best service AND food we have had at any restaurant!"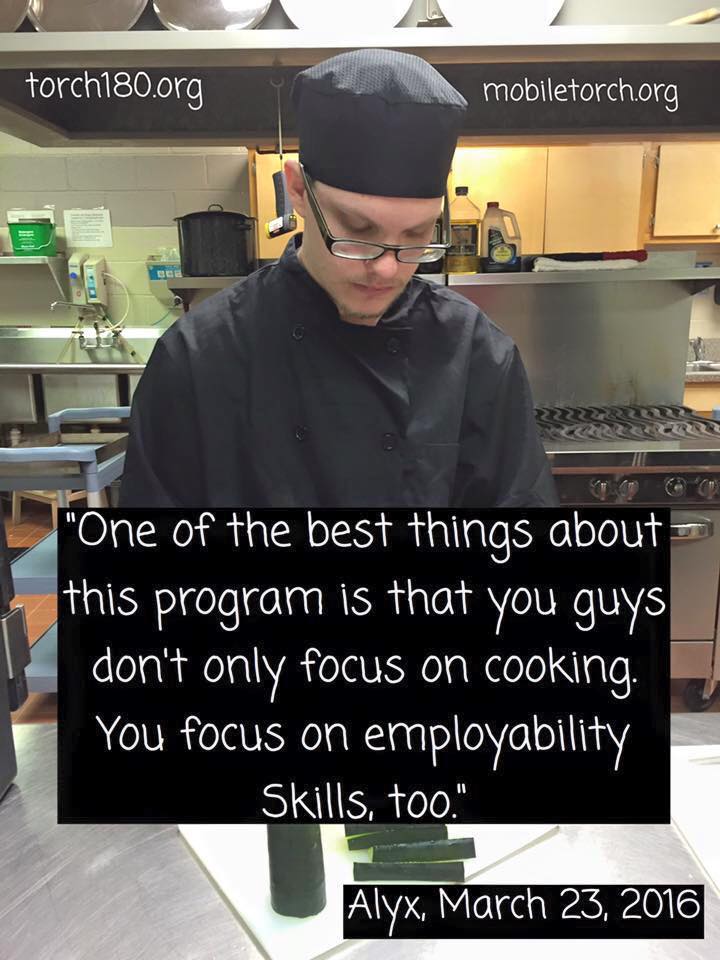 Everybody has times in their lives when something happens and suddenly everything is changed. They are those times when life completely turns around and the direction you had planned for were suddenly gone or changed, and you found yourself on an entirely new path. Sometimes those events are bad and sometimes they are unimaginably good. The Torch, in which we utilize a mobile food truck that we take into neighborhoods where there are people in need and serve free hot meals, came about because of a series of 180 events in our lives.
Now it's time for another.
One of the beliefs we have at The Torch is everybody needs to feel like they belong and to realize they matter to their community. We have successfully graduated two 180 training classes and are most recently contracted with Howell High School to build a sub shop with their special education department. However, we are still very limited in the training we can offer, because we do not have our own kitchen and space. Once we have our own building we will expand to a training ground restaurant where we will hire individuals who have disabilities – and work to give their lives a 180 moment.
Also, encourage people to donate $1.80 – at www.torch180.org, or $18, $180, $1800 or more right here.