World Cafe Live Year-End Homecoming Drive!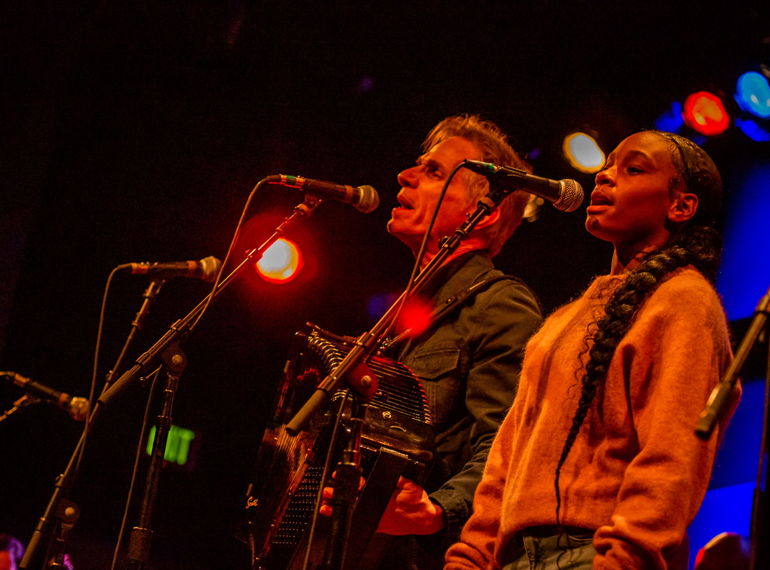 Support WCL with a year-end tax-deductible gift, creating a spirit of homecoming this season.
$37,680
raised by 271 people
$35,000 goal
[HEADER] Rob Hyman of Philadelphia's legendary Hooters with 11th grader Ebony Edwards from Hill-Freedman World Academy in Philadelphia, onstage at World Cafe Live. (Photo by Wide Eyed Studios).


"Share love, strength, and one core... 
Communities will rise again.
We just got to remember—
Share love, strength, and one core."
-Lyrics by Zina Ahmed (age 15), Calvin Turner (age 16) & Annabelle Kustor (age 9)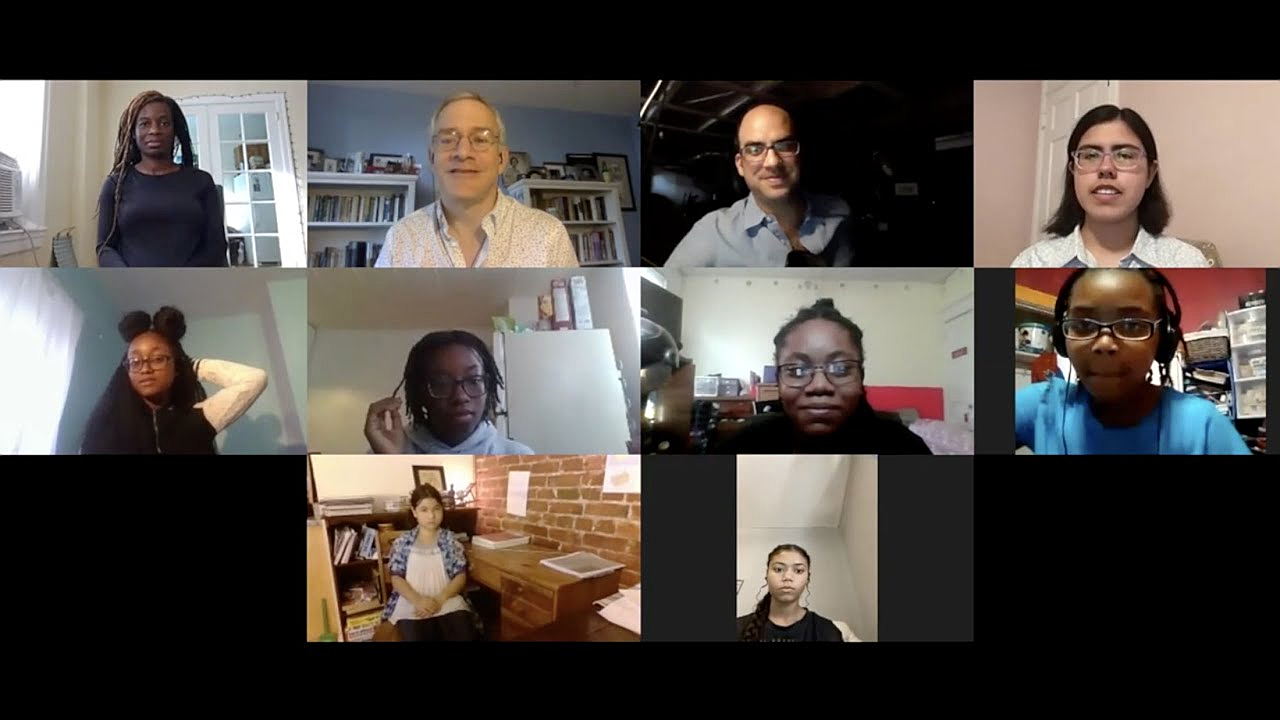 Students and WCL teaching artists collaborate on Zoom during our songwriting residency with Mighty Writers.We agree with Zina, Calvin, and Annabelle. Communities will rise again. These collaborative lyrics were written in the spring of 2020, during our virtual songwriting program with Mighty Writers.  As a non-profit, World Cafe Live has always been a place where artistry meets social impact. Throughout the past 8 months, we've found ways to stay connected with one another–from local livestreams to the nation-wide SOS Fest, from merch to take-out dining, from the Lullaby Project for new parents to songwriting collaborations with students. Read all about it here.

We typically think about coming home for the holidays, gathering with friends and family. That's hard to make happen now. But it's not going to stop us from creating a spirit of homecoming this season and next year. Communities will rise again.

Can you help us with a tax-deductible gift to our year-end Homecoming Drive? You can ensure we can welcome you home to music, virtually for now, and in person in 2021.

Thank you for considering a year-end gift! If you prefer, checks can be made out to "LiveConnections Org," our registered 501(c)(3) charity, and sent to:
World Cafe Live
P.O. Box 42796
Philadelphia, PA 19104

Did you know that your gift is eligible for a 100% tax deduction under the CARES Act legislation? Individuals who itemize their deductions can deduct 100% of their adjusted gross income for the rest of 2020. And, for individuals who claim the standard deduction on their 2020 federal tax return, the CARES Act creates a $300 charitable deduction option this year.


Thank you! We can't wait to welcome you back to our house of music in 2021!